A Capital City for an Unforgettable Stag Do!

You have just proposed to the love of your life? Congratulations ! Know that as the western prenuptial tradition wants, you must enjoy all the pleasures that your next commitment of fidelity and more widely your life as a couple, will make you difficult or even prohibited. So it is obvious that this moment has to be original … Seduced by the idea of making your bachelor party abroad? Here is a small selection that you can judiciously submit to your friends.
Berlin: The crazy town or Clubbers Paradise…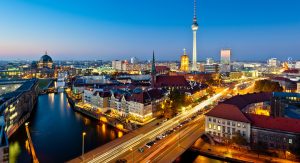 Passionate about techno, electro, house music? Berlin is the destination for you. You will love its clubs where music and ambience is everywhere.
Beware, however, to the Berlin physiognomists who do not appreciate groups of a dozen friends … So choose Crazy-EVG who will organize a tour of the bars and will ensure you not to be forced back from all the clubs of the city.
Berlin also abounds with unusual activities between:
Tank Driving: After a brief safety briefing by a former career soldier, take control of a real tank. This experience will inevitably be unique and out of the ordinary.
Destroy car: such as warriors, grab your masses, iron bars and other tools and try to overcome a car with the simple strength of your arms. "Zen attitude" assured …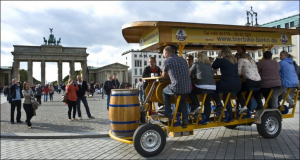 Beer Bike: board a special vehicle that combines fun, guided tour, beer, laughter and sports effort. A driver is at your disposal: he certifies you sobriety and holds the handlebars. Meanwhile, you pedal while having the opportunity to drink beer thanks to the enormous central shaft of the vehicle.
This dynamic city will undoubtedly be your ally for a successful stag do.
Barcelona: A Dazzling Capital or the Perfect Place to spend the best trip!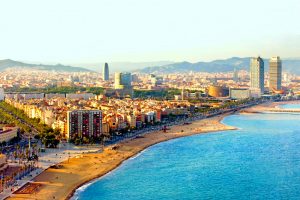 Tapas, Sangria, sea, sun and fiery fiestas … Barcelona is THE destination for a fabulous weekend with friends and worthy of waving goodbye to your life as a bachelor. To put you in the mood, go to the Rue de la Merce to quench your thirst! To spice up your evening, make a stopover at the Espit Chupitos: its delicious and crazy drinks will make you turn your head. And if you want to party from dawn to dusk, the Barcelona Night Card is for you: for twenty euros, it gives you access to 20 of the best nightclubs of the city for 7 consecutive days.
Add to this original activities like:
The Sangria bike: more than a bike, the Sangria bike allows you to visit the city on an incredible craft offering 18 seats and 1 liter of sangria per person.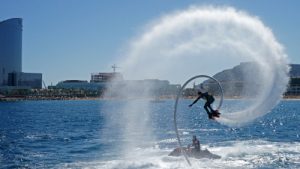 The Flyboard: discover the sensations of flight up to 10 meters above the sea and make figures as if you were a dolphin … an amazing sport, innovative and obviously exhilarating! To try absolutely.
The Fiesta Catamaran: one of the musts to make the most of Barcelona. On the program, afternoon barbecue, bar, music on a giant catamaran sailing a few hundred meters from Barcelona, ​​the opportunity to see the capital from the sea.
Barcelona will be the guarantee of a festive stag do, with time under the sun of Catalonia!
Prague: The most beautiful town in Europe or the Strip-Tease Capital with Taste…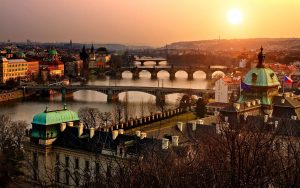 Prague is THE city where it is good to live and not only for its cheap alcohol, but also for the richness of its heritage: pedestrian quarters in abundance, vestiges and medieval monuments. Everything is there to fracture your eye at every corner. You can enjoy captivating and bewitching shows in one of the upscale clubs of Wenceslas Square.
This city will be perfect for incomparable festivals and beautiful bar crawls until the end of the night. On the other hand the clubbing part is more limited: we advise rather to the amateurs of dancing bars than to pure clubbers!
For daytime activities, you will be spoiled for choice:
Real shooting session: 4 different weapons (Czech Pistol, 3.57 Magnum Revolver, Shotgun, Kalashnikov) will be put at your disposal, 61 shots, adrenaline and a stake … that of the best shooter … of course. And finally, snacks, soft drinks and a bottle of vodka will await you to help you calm your nerves.
Bobsleigh: 5 downhill runs per person, a 800-meter runway, 65 km / h at ground level and consos offered to stop seeing the danger … Speed ​​and adrenaline will be there.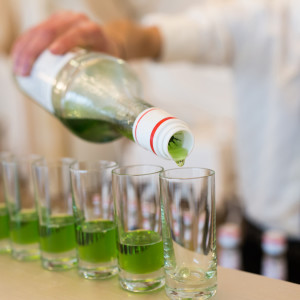 Striptease Cruise: After a welcome drink, you will take the charming Vltava river that runs through the center of Prague and you will discover this magical city. But, very quickly, your eyes will surely be on a sulphurous dancer who will climb the temperature on the boat. Luckily, to refresh you, you can enjoy the bar on board. An hour of pure pleasure, a Czech super gun and an ultra hot show will lose the head to the bridegroom.
Prague is waiting for you, its population too: it knows how to receive and assures you a stag do filled with madness.
Brussels: The Capital of Europe or the real Capital of beer?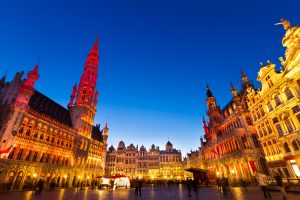 Less than 1h30 from Paris, let yourself be welcomed by the Manneken-Pis. Brussels is perfect for an exotic, accessible and efficient stag do. In addition to these Walloon and Flemish cultures, this pretty town offers many memorable activities to discover:
Escape room: You and your group are locked in a room and to be able to go out, you have to solve one of the three mysteries that plunge the city of Brussels in terror for months. In an hour, if you are relevant and communicate well between you, you will be able to find the open air, otherwise you will be locked up. This is a great way to dig neurons and solder your group. A super friendly and affordable activity that is good to do the first day when you have a clear mind and not just after testing a good quarter of Delirium beers!
Shooting at the Crossbow: All Belgian kings hold the title of Grand Master and have practiced crossbow shooting. Why not you ? This is probably the most staggering activity possible in Brussels!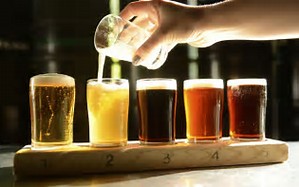 Beer Tasting: In the biggest beer bar in Brussels, you will receive an introduction to the "blonde" by a professional who will make you taste 4 original beers, according to your tastes, and tell you all the secrets. You will enjoy the very cool atmosphere of this establishment, which in the same dead end has 3 bars with more than 2600 kinds of beers.
Amateurs of art, gourmands, great atmosphere, and specialists of the nocturnal journeys until the dawn? Brussels will be the ideal destination to celebrate your stag.
Majorca: One of the most natural destinations in the Mediterranean or the Ultimate party Island…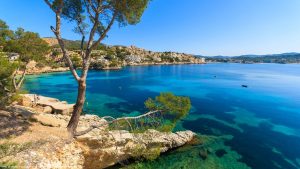 The big plus of Majorca is clearly the abundance of sandy beaches on the island and the majestic limestone cliffs plunging into the translucent, sapphire and turquoise waters. All year round sun, fiestas, alcohol and music are unmissable. In the day, the beach is at your disposal with various activities.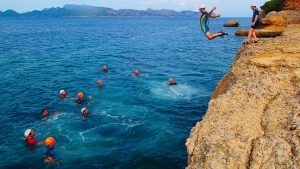 Coasting: Experience over 5 hours a fascinating combination of swimming, climbing, hiking, rappelling and cliff diving. No obstacle is too big!
Kayaking: A superb sport! Soak up a tan and go for a swim… Nothing is better for banishing those toxins from the night before and to refuel on vitamin D!
Catamaran and Paella: Enjoy half a day of sun and fun in the sea on board a superb catamaran where lunch and drinks will be served.
The second pull factor? The party never ends… From 6am to 6pm, it is impossible to be bored for even a minute in Palma! Majorca is also ideal for groups who want to avoid crossing paths with the French during their stag do. In effect, there are so many English and German tourists, it will be nearly impossible to hear the language during your stay!
What about you? Which destination will you choose for your stag do?
https://www.weddingplanner-larochelle.com/wp-content/uploads/2017/09/1A-Berlin-Ville.jpg
685
1260
label-emotion
https://www.weddingplanner-larochelle.com/wp-content/uploads/2020/03/Logo_EV_weddings_or.png
label-emotion
2017-10-30 11:40:29
2020-01-14 10:28:01
A Capital City for an Unforgettable Stag Do!